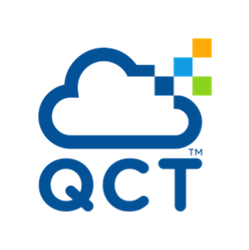 The Cloud Solutions Center is our research, testing and integration facility..., and we're excited to open the first North American Center in our U.S. headquarters.
On Tuesday October 6, QCT and its partners will open a new facility designed to test and demonstrate cloud datacenter hardware, software and solutions jointly developed for specific cloud computing applications.
Called the Cloud Solution Center, the facility will be located within QCT's new U.S. corporate headquarters in San Jose. QCT is an advanced hardware and integrated systems provider to cloud datacenters worldwide. The company's first Cloud Solution Center opened in Taiwan in April of this year.
The event will feature updates from QCT and Quanta executives, facility tours, networking, demonstrations from the diverse community of QCT technology partners and speaking sessions, with topics that include:
hyper-converged infrastructure and software-defined data center
hyperscale cloud infrastructure design for smaller service providers and enterprises
virtualized networking, including SDN and NFV
OpenStack solutions
processor, memory, storage and network design roadmaps for next generation hyperscale cloud datacenters    
The event begins at 11:40 AM with networking and presentations by C.C. Leung, vice chairman and president of Quanta Computer Inc. and James Jau, vice president of research and development, Cloud Computing Business Unit (CCBU) of Quanta. Additionally, Mike Yang, general manager of QCT will present an overview of how QCT is extending the company's hyperscale heritage into hyper-converged infrastructure systems and services with partners.
QCT and partners will be on hand to offer demonstrations of jointly developed solutions, including virtualized cloud computing platforms, software-defined storage, software-defined network, hyper-converged infrastructure and self-contained rack integrated/optimized solution for private and hybrid clouds. A cocktail networking reception will conclude the day's events.
Software partners on hand for demonstrations of jointly developed solutions include:
Canonical
Cloudian
EMC
Microsoft
Mirantis
Red Hat
VMware
Hardware partners participating in the event include:
Intel
Avago
HGST
LiteOn
Mellanox
Micron
Samsung
SanDisk
Seagate
Toshiba
Tickets Available
A limited number of tickets are available for the event. Space is limited. There is no charge to attend. Visit the event registration page to reserve your spot.
Supporting Quotes
"The QCT brand has emerged as the leader in hyperscale cloud datacenter hardware. With our partners, we're leveraging that success into a wide range of solutions and services, pioneering the shift to software-defined infrastructure. The Cloud Solutions Center is our research, testing and integration facility for these efforts, and we're excited to open the first North American Center in our U.S. headquarters."
—Mike Yang, general manager, QCT
"The Avago relationship with Quanta has grown from supplying silicon and software solutions to the creation of joint innovations at the rack level. With the opening of the QCT Solution Center, engineering teams and customers will benefit from experiencing the advanced technology used to design and deliver leading storage solutions that meet the needs of the most demanding data centers."
—Charlie Kawwas, senior vice president and chief sales officer, Avago
"The build out of new clouds and the corresponding demand for highly efficient and easy to deploy cloud solutions are increasing rapidly. Intel is looking forward to building upon our history of collaboration with QCT via their new solution centers. These centers will showcase the latest cloud infrastructure solutions and help to accelerate customer adoption supporting our 'Cloud for All' vision."
—Jason Waxman, vice president and general manager, Cloud Platforms Group, Intel
"VMware is pleased to join QCT at the opening of its San Jose Cloud Solution Center, and we look forward to showcasing VMware EVO™ SDDC™ running on QCT infrastructure. This new facility represents a unique opportunity for our joint customers to explore and evaluate VMware EVO SDDC, which will accelerate customers' journey toward the software-defined data center."
— Sanjay Katyal, global vice president, Business Development and Partner Solutions, Integrated Systems Business Unit, VMware
Original Article Found Here:
http://www.prweb.com/releases/2015/09/prweb12988352.htm